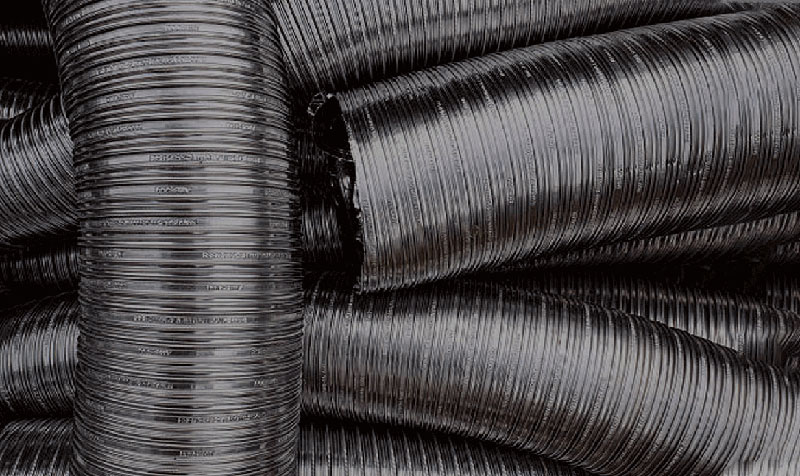 Company Profile
Suzhou DACO Static Wind Pipe Co., Ltd. is founded in 2018 as a sister company of DEC Mach Elec. & Equip(Beijing) Co., Ltd. is located in Suzhou-a city near to Shanghai. We focus on producing spiral flexible Aluminium air duct for HVAC and ventilation system with equipment and technology from Europe.
In 1996, DEC Mach Elec. & Equip(Beijing) Co., Ltd. was formed by Holland Environment Group Company ("DEC Group") with an amount of CNY ten million and five hundred thousand of registered capital; is one of the largest manufacturers of flexible pipe in the world, is a transnational corporation specializing in manufacture of various kinds of ventilation pipes. Its products of flexible ventilation pipe have passed quality certification tests in more than 20 countries such as American UL181 and British BS476.
By using a full set of automated production line of DEC Group and its product specifications and manufacturing techniques, DEC Group manufacture nine major serious of ventilation pipes, fit for ventilating and exhausting under either high, medium or low pressures, or erosive, high-temperature, heat-insulation environments. Our technical team pay high attention to our customers' feedback; keep on improving our technique and workman craft to achieve higher and more stable quality. We even develop machines and tooling by ourselves.
The annual flexible pipe output of DEC Group is over five hundred thousand(500,000) Km, amounting to more than ten times of the circumference of the earth. After more than ten years of development in Asia, now DEC Group continuously supply high quality flexible pipes to a variety of our domestic and overseas industries of such as construction, nuclear energy, military, electron, space transportation, machinery, agriculture, steel refinery.
Wherever there needs ventilation, there will appear our products. DEC Group have already become one of the leaders in the field of construction ventilation and industrial flexible pipes in China.